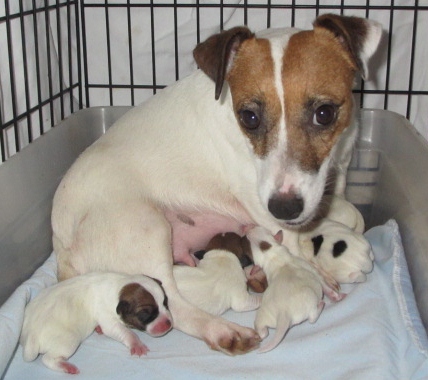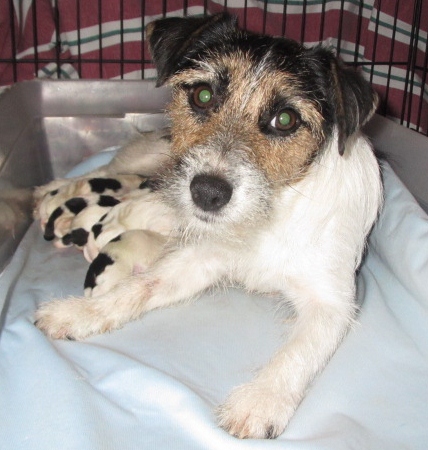 March 14 -
Mindy
whelped her second litter...two girls and three boys. The sire is Rolling Hill Crossroads.
March 31 - April 1 - Beau Gosse of Mayo Land won the CH class three times at the Carolina Classic in Hickory, NC...completing his UKC GrCH. He also went BOB three times and now has 10 UKC Top 10 points. Erica showed twice this weekend and was Best Female twice and BOW once. Bruce and Pilgrim came along to socialize. We had a wonderful time!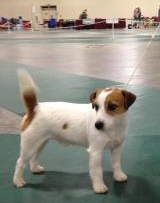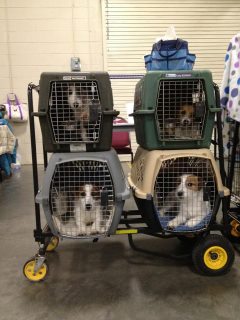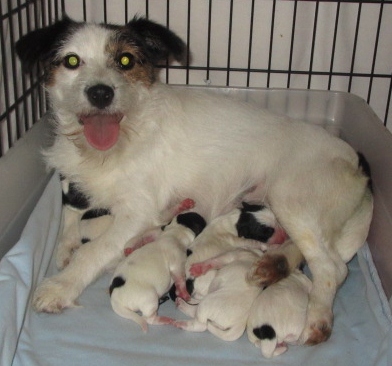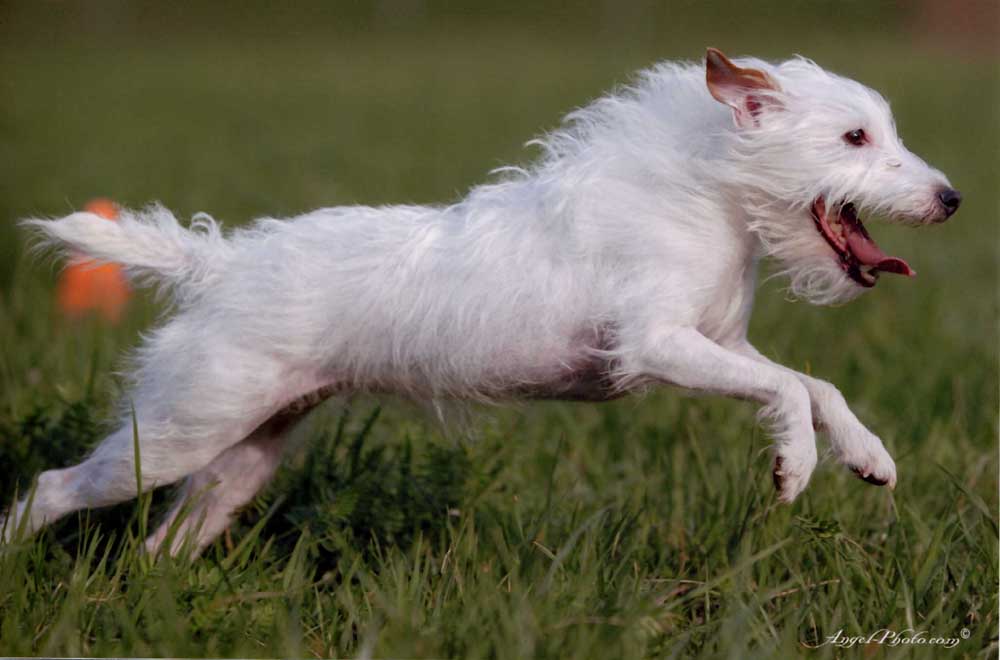 May 29 - My very first JRT, Smoky Mountain Zipper, crossed the rainbow bridge at the age of 14 after a long battle with bladder cancer. Run free my sweet girl!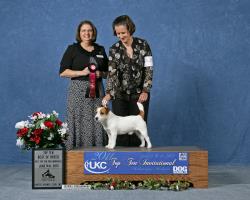 June 14 - UKC GRCH Beau Gosse of Mayo Land goes BOB in the Top 10 class at Premier in Kalamazoo, Michigan.

June 15 - Rolling Hill Let the Wild Rumpus Start goes BOB from the Junior Female class at Premier and makes the first cut in the Terrier Group. She now has 5 Top 10 points.

June 16 - Rolling Hill Let the Wild Rumpus Start is Best Female and completes her UKC CH at Premier.

June 17 - Beau Gosse of Mayo Land goes BOB from the GRCH class at Premier. He now has 15 Top 10 points.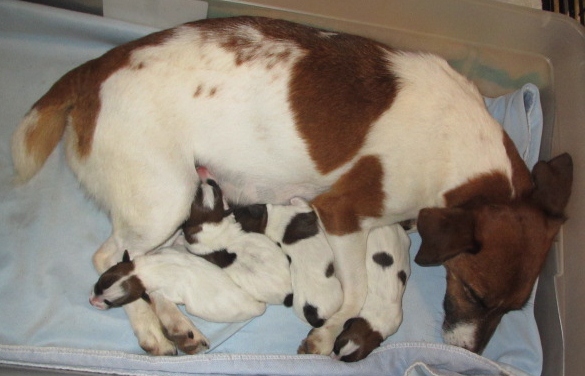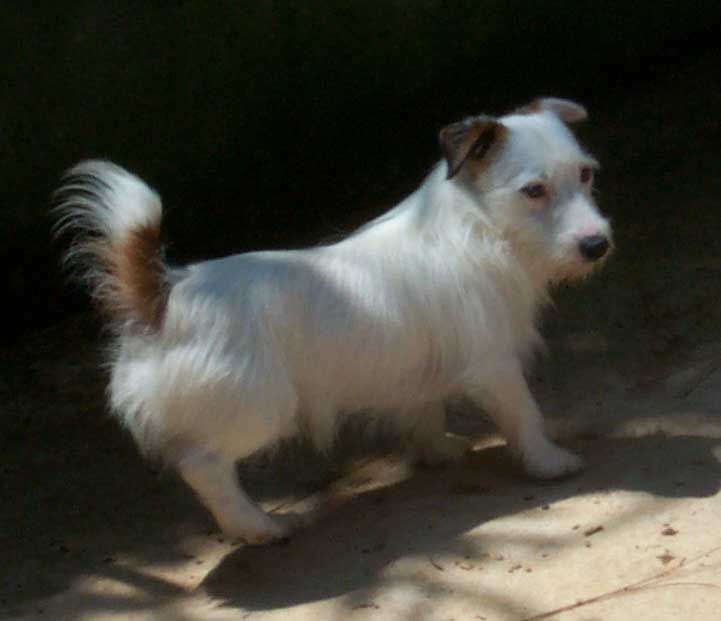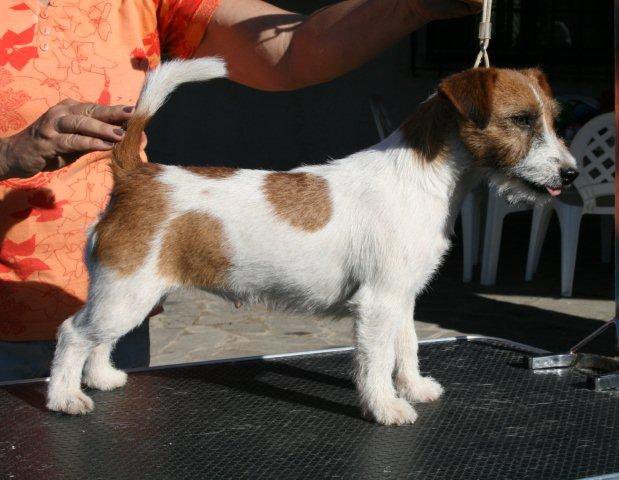 Aug 3 - Gardaland Di Sutri arrives in the USA from Sacro Romono Impero Kennel in Rome, Italy. I'm so excited to have this beautiful girl!

Aug 18 - My little Scooby Wooers succumbed to his COPD today. He has lots of friends to visit. I hope they are all having a good reunion.

June 28 - Kjennekroken Norwegian By Nature arrived in the USA from Norway. I'm excited about my new boy. I've wanted a son of Otwaymist Opal Matrix for a long time.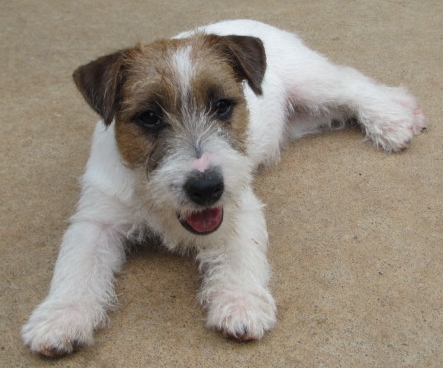 Sept 8-9 - I attended the final George Alston Super Advanced Seminar as he is retiring. Had a great time and learn lots!

Oct 5-7 - Showing Willie for the first time at Hatboro, Devon, and MCKC in PA. He placed second in puppy males each day. We had a great time!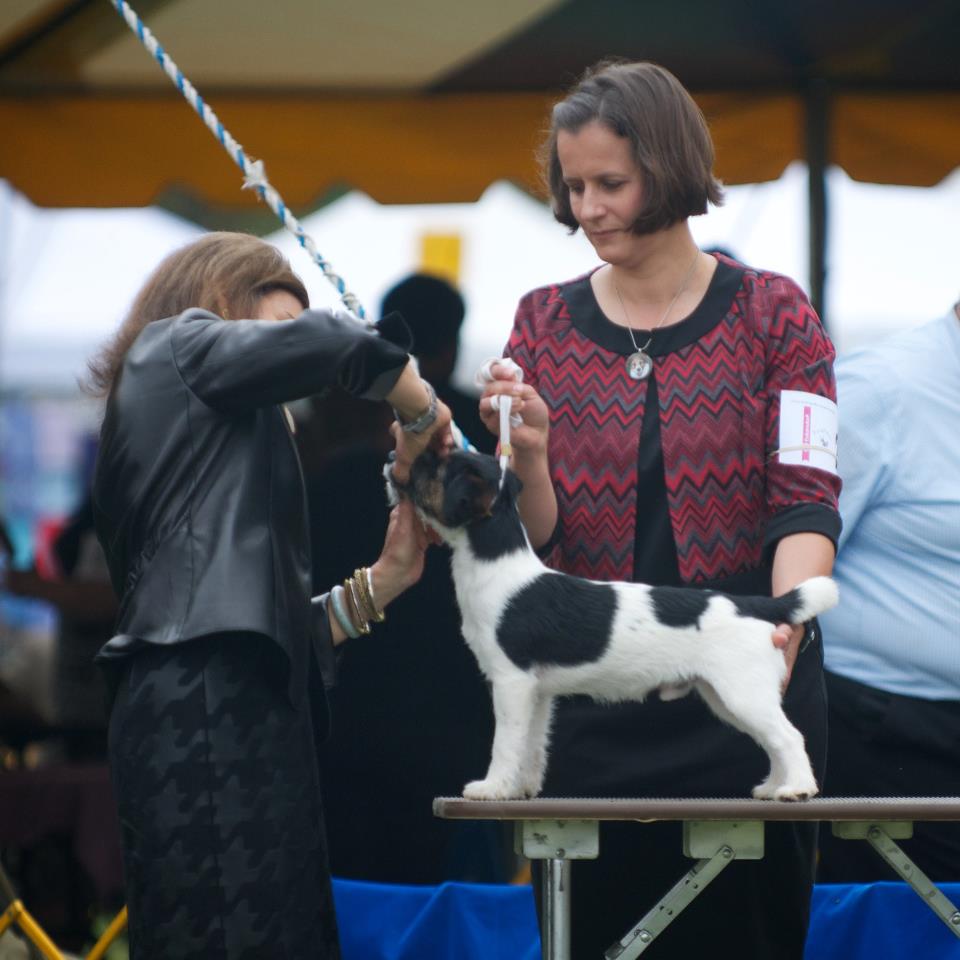 Nov 2 - Willie showed in the puppy class at the ORKC show in Knoxville.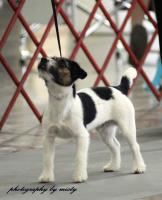 Nov 3 - Nate showed for the first time in the puppy class at the TVKC show in Knoxville.