Every effort will be made to ensure that owners enjoy the new addition to their family. I am always more than happy to hear stories about the puppies I have produced and want to know about how they're doing for the rest of their lives. Pictures are especially welcome! If unforeseen health problems occur or home conditions change, these situations will be dealt with fairly. I do not want any puppy to be in a situation in which it is a burden and will always take them back to find them a second home.

Click here to view currently available puppies.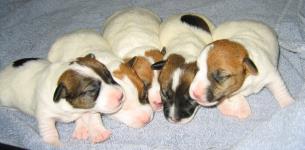 Rolling Hill puppies are raised in my home so they are handled numerous times daily and become used to household noises. As they are being weaned, they are exposed to a
Sound Socialization CD
to experience a variety of noises. They also get to take short visits to the vet clinic to socialize starting at 8 weeks of age. Starting at 8 weeks they receive a DA2PPC vaccine every month until four months of age. Paperwork at time of sale includes registration forms, vaccination/deworming records, physical exam findings/list of normals, microchip pamphlet, and a copy of the puppy contract which is also a receipt of purchase. As of 2014, I am no longer docking tails nor removing front dewclaws on most of my litters.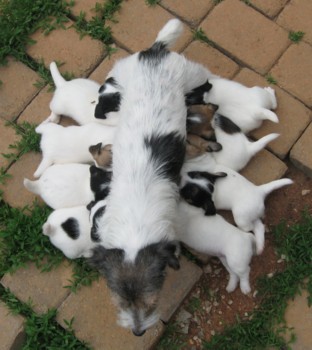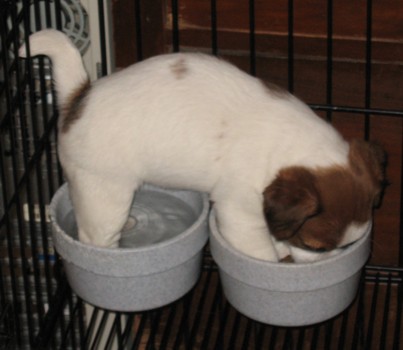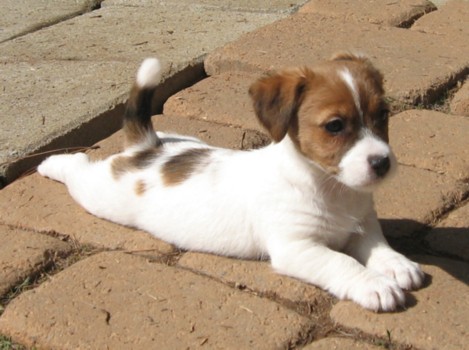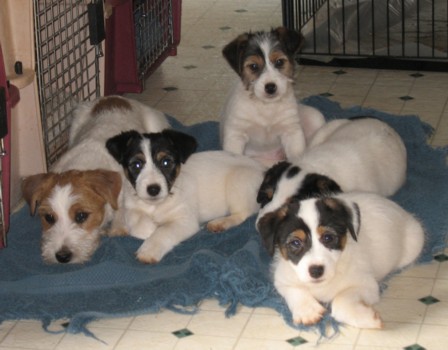 Show potential puppies are evaluated on structure and breed type within three days before or after their 8 week birthdate. Rolling Hill will typically keep one or two of these pups but there should still be pups available to pet homes. Breeding rights are available to approved show or competition homes only. New puppies typically show up on my website around 8 weeks of age. Enough time must be given for us to determine their personalities before they can be matched with the right home...this start around 6 weeks.